Articles on Shifting Sands
Leeds FGM/C Case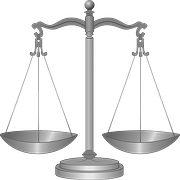 Care proceedings, where FGM/C was the sole issue in regard to two children, were held in Leeds Family Court during Oct/Nov 2014. The case involved a boy, born in July 2010 and a girl, born in July 2011. 
In the case, social workers at Leeds City Council claimed that a three-year-old girl from a Muslim family had been subjected to FGM/C.
Sir James Munby who presided described the case as "unusual and complex". He concluded that the council had not proved that the child had been, or was at risk of being, subjected to FGM/C.
But in his ruling, Judge Munby sought to distinguish between the severity of different types of FGM/C as compared with male circumcision. And noted that 'curiosity' of the law allowing male circumcision but outlawing female.
The full report can be accessed here.

---
Bríd is a retired health professional. She started her career as a nurse and midwife in Africa where she worked for almost four years. She encountered FGM/C in Ethiopia. She then moved to London where she worked in the National Health Service as a midwife, community nurse, health visitor, reproductive and sexual health nurse and manager over a period of 30 years. She did not encounter FGM/C during that time despite working with immigrant communities who are reported to practice it still. She is puzzled by the current reported prevalence of the practice, the official response and associated activism. And is worried that they might cause more harm than good.
Articles: Grouped by Tag
Recent Tweets by @ShiftingSandFGC
Get notified of new Posts