Articles on Shifting Sands
Home Office answers MP's question on FGM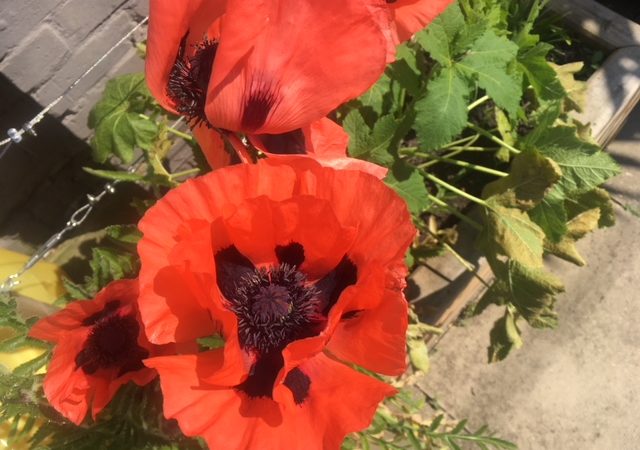 This is what the British Government considers to be effective identification and support for people at high risk of FGM in 2018.
Published on Hansard, which is an edited, verbatim record of what was said in Parliament, 03 May 2018.
Kerry McCarthy Labour, Bristol East
Question: To ask the Secretary of State for the Home Department, what steps his Department is taking to ensure more effective (a) identification of and (b) support for people who are at high risk of being victims of female genital mutilation.
Victoria Atkins The Parliamentary Under-Secretary of State for the Home Department, Minister for Women
Answer: Female genital mutilation (FGM) is a crime and it is child abuse. The Government is clear that we will not tolerate a practice that can cause extreme and lifelong suffering to women and girls.
We have significantly strengthened the law on FGM, including introducing a mandatory reporting duty requiring regulated health, social care and teaching professionals to report known cases of FGM in under-18s to the police, which will lead to a greater number of victims and potential victims being identified. We have also introduced civil FGM Protection Orders to ensure we are able to protect women and girls at the earliest opportunity. These orders are already being used to good effect and since their introduction in July 2015, 205 FGM Protection Orders have been issued to December 2017.
It is also necessary to raise awareness amongst frontline professionals to ensure they are able to effectively identify girls who may have undergone the procedure and those at risk. In April 2016 we published statutory multi-agency guidance on FGM to support professionals when responding to potential cases and to take necessary preventative action. We have developed free online training on FGM which, to date, has been completed by nearly 90,000 professionals. Our dedicated FGM Unit is delivering an ongoing programme of nationwide outreach with communities and professionals to raise awareness of the warning signs and significant harms caused by these practices and how to access support.
Through its £17million Violence Against Women and Girls Transformation Fund the Home Office is providing funding for a number of projects working to tackle FGM and to support victims and those at risk, which include projects led by Havant Borough Council, West Yorkshire Police and Crime Commissioner and the Staffordshire Police and Crime Commissioner. In addition the Government has provided funding to Southall Black Sisters and the Iranian and Kurdish Women's Organisation through the Tampon Tax Fund, both of which carry out work to tackle FGM.
The Building a Stronger Britain Together (BSBT) Programme has provided funding for a number of community organisations working to change attitudes to tackle FGM and promote wider shared values. A full list of BSBT partners can be found here.
Work to tackle these crimes is an integral part of our cross-Government Violence Against Women and Girls (VAWG) strategy, published in 2016, which sets out our ambition that by the end of this Parliament no victim or those at risk of abuse is turned away from the support they need. To help achieve this we have pledged increased funding of £100 million for VAWG between now and 2020.
Published in Hansard 3rd May 2018.

---
Bríd is a retired health professional. She started her career as a nurse and midwife in Africa where she worked for almost four years. She encountered FGM/C in Ethiopia. She then moved to London where she worked in the National Health Service as a midwife, community nurse, health visitor, reproductive and sexual health nurse and manager over a period of 30 years. She did not encounter FGM/C during that time despite working with immigrant communities who are reported to practice it still. She is puzzled by the current reported prevalence of the practice, the official response and associated activism. And is worried that they might cause more harm than good.
Articles: Grouped by Tag
Recent Tweets by @ShiftingSandFGC
Get notified of new Posts