Articles on Shifting Sands
Anti-FGM investigations 'discriminatory and undermining', say parents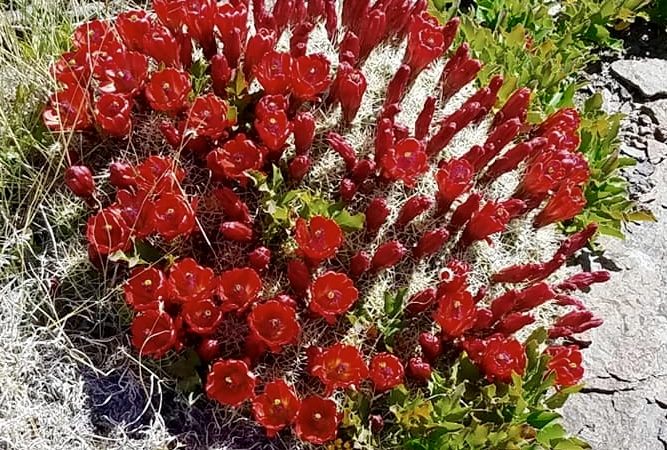 Bristol Somali parents feel they are being unfairly targeted and questioned by authorities over FGM.
After the collapse of a high-profile FGM trial, parents from the Somali community have told the Cable they are being discriminated against by the authorities in a bid to land a conviction.
In February, a Bristol father accused of allowing his six-year-old daughter to undergo female genital mutilation (FGM) was found not guilty of child cruelty.
Judge Lambert threw out the case, describing it as "deeply troubling" and deeming the key witness account as "inconsistent". There have been no successful convictions for FGM in the UK.
In the wake of the collapsed trial, Bristol Somali parents say the community is being indiscriminately monitored as agencies struggle to secure a first conviction for FGM.
"It doesn't make you want to integrate, or feel British, it makes you feel less British. It does make you question your identity"
Meeting in a cafe in Lawrence Hill, father of three daughters, Abdihakim Asir, told the Cable how "when the case collapsed, loads of people came forward sharing experiences".
Asir said that Bristol Somali parents have been indiscriminately questioned by police and safeguarding teams – for example when travelling to East Africa with a young female child. This type of "unfair treatment is clearly damaging the (anti-FGM) programme itself", he said.
Two mothers have separately described to the Cable how they were questioned by police and social services when their families were preparing to go on holiday to Somaliland.
Either they or their husbands were made to sign declaration forms stating that they wouldn't allow their children to undergo FGM. Both mothers said they were threatened with having their children's passports confiscated if the declaration forms were not signed.
Project manager at Somali Media Group, Abdi Mohamed*, who is a carer for his young niece, said the statutory criteria used to define a girl at risk of FGM is not intelligence-led and in effect discriminating against a whole community.
Safeguarding in schools
Meanwhile, exaggerated fears of children being in danger is undermining anti-FGM campaign work, Asir said. Despite the pressure on professionals to identify and protect children at risk, Asir believes the approach in practice is often flat-footed.
"Teachers and schools are frightened. They see a little thing and assume something is happening… and any mistake will be blamed on them," he said.
Ayan**, a mother of three girls, herself a victim of FGM before she came to the UK, told the Cable that both her and her husband were questioned by police and safeguarding teams when their daughters visited Somaliland in 2017.
The primary school got in contact after finding out that Ayan's daughters would be going on holiday to Somaliland "I was told straight away that I would be referred to social services," she said.
"We campaigners are letting down the community if we don't speak up for them"
She was called in for a meeting with the headteacher to discuss the trip, and questioned about her children's safety. Ayan voiced her frustrations with the process, saying she specifically told the headteacher it was discriminatory.
Her two eldest daughters were also questioned by the school safeguarding team and her husband went to Bridewell police station to meet with a safeguarding officer.
"He had to sign the declaration form whether he liked it or not," she said. "He was basically forced into signing things. He was told he couldn't travel with the kids if he didn't sign it."
This type of monitoring, questioning, and coercion to sign declaration forms has had a negative impact on community relations, Ayad said. "It doesn't make you want to integrate, or feel British, it makes you feel less British. It does make you question your identity."
'It's about protecting children not criminalising communities'
However, Ahmed Duale, who has lived in Bristol for 27 years, told the Cable that there are genuine concerns and rumours regarding anti-FGM work, and that clarity in the community is urgently needed. "It's wrong to think that the community was specifically targeted," he said.
Anti-FGM campaigner, Hibo Wardere, came from London to observe the recent trial. "I came out in shock at the lack evidence," she said. "Why did it take two years, how did the CPS decide it was right to prosecute?"
"We campaigners are letting down the community if we don't speak up for them," she said, adding that this case has acted as a wake up call for Bristol Somalis to speak up.
Responding to concerns raised at a public meeting in Easton in February, Leanne Pook, the Avon & Somerset Police lead for response to FGM, said: "It's not about criminalising communities. It's about protecting children."
Despite assurances like these, Abdihakim Asir stressed that "the situation is reaching boiling point", and added, "we have a responsibility to prevent people feeling cornered."
Taking matters into their own hands, members of the local Somali community held a meeting at Easton Community Centre on 6 March to address concerns with how anti-FGM measures are implemented and communicated.
The meeting decided to form an 'FGM Committee', made up of seven women and four men. Their main objectives include: 'creating opportunities for the community (mainly fathers and mothers) to participate the FGM campaign alongside (young) campaigners, and to promote the rights of parents and families.'
They also aim to tackle misconceptions, engage with the local Somali community through education and awareness, and develop links with the police and the Home Office FGM Unit.
The Cable understands that a group of four local councillors are currently forming a focus group to respond to issues in the community regarding FGM.
Deputy Chief Constable Sarah Crew said: "We live in a world where we police by consent and, when we are given information we have a duty to follow it up, and through to trial and conviction should the CPS believe there is enough evidence to meet their charging threshold.
"We know that FGM is prevalent and accepted in a number of countries around the world. Young people in Bristol have told us that this is happening and we must do everything in our power, within the law, to protect them."
Have you got information on this matter? Contact us confidentially at: [email protected]
*Abdi Mohamed is a director of the Bristol Cable
**Name has been changed
By Alon Aviram

---
Offers of relevant material for publication (unpaid) will be considered with interest.
Articles: Grouped by Tag
Recent Tweets by @ShiftingSandFGC
Get notified of new Posts