Articles on Shifting Sands
Being called mutilated is like being called a 'nigger' or a 'kaffir'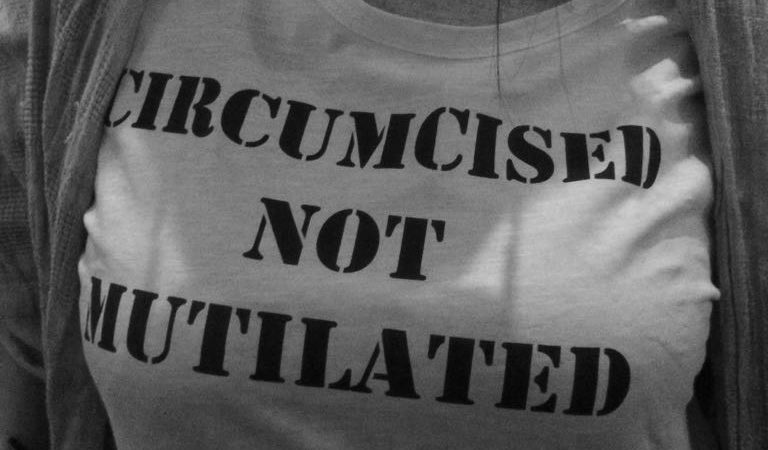 Interview with Ayan
I'm Ayan Omar Salah. I'm 34 years old and live in London. I've been circumcised but I am not mutilated.
I'm originally from Somalia and also have family in Kenya and Ethiopia. I came to London in 1994 having spent two years in Hagadera refugee camp in Kenya. I also spent about six months in Ethiopia en route to the UK. I was 10 years old when I arrived here. Adjusting was difficult at first, not knowing the language or the customs. But we managed. I learnt English and attended school and college. My daughter was born in 2013. She's nearly five now.
Can you tell me about your experience of being circumcised? It was done in a Kenyan clinic. My Mum had prepared me for it and I had looked forward to it. But I didn't have it at the same time as my friends because I developed TB so it had to be postponed. They were circumcised a year ahead of me.
That made a big difference to our relationships then. After they were circumcised, I wasn't allowed to play or socialise with them any longer. They'd changed. They acted more grown-up and were also treated differently by adults. So I was desperate for my turn to come.
Three girls were circumcised at the same time as me. It was done by a nurse in a clinic under local anaesthetic. Boys our age who were being circumcised were there also. They were on one side of the room and girls on the other. We didn't experience much pain and recovered within a week. We enjoyed our time there and had fun with the boys. They showed us their scars and we showed them ours. We felt proud of what we'd undergone.
Did you experience problems afterwards? Not at all. None of us did. And I'd not thought about being circumcised until I was planning to have heterosexual sex, and realised I'd internalised some of the negative messages that the FGM awareness raising campaigns had begun to promote: that I'd been mutilated, that sex would be difficult and painful. And I worried that my genitals looked ugly. So I was anxious.
I decided to have a check-up and was reassured that all was well, and needed a minor procedure only. I also had a nice partner and didn't have any problems, so we enjoyed ourselves. I've never had problems with sex.
How was your care during and after your pregnancy? I've been pregnant twice. My first one ended as an ectopic in 2011. So when I became pregnant again in 2013, I was excited but anxious, and still worried about possible difficulties I might experience because I'd been circumcised. So I asked my GP to refer me to a hospital where women who'd undergone 'FGM' as it was called, would be cared for sensitively.
I was seen at the recommended London Hospital. The Specialist Midwife at the ante-natal clinic assumed that I'd been 'mutilated' when I confirmed that I'd undergone 'FGM'. She didn't examine me because I told her that I'd had a reversal.
This is a transcript of the notes made by the Midwife which triggered the referral to Social Services
Midwife: Did you have FGM as a child?
Me: No, I was circumcised. I don't like the term 'FGM' or the word mutilation.
Midwife: Are you aware of the health complications that can be associated with FGM?
Me: I've had no issues. Neither have my cousins or friends. I don't think research into the benefits of circumcision has been done.
Midwife: Would you consider having your daughter undergo FGM?
Me: I don't have to answer that.
Midwife: You're very authoritative and condescending. Your unborn child (if a girl) may be at risk of FGM. I'm referring you to social service.
Me: Why? For questioning your incompetence and superficial understanding of my culture?
Midwife: It's a criminal act to mutilate a child.
Me: My unborn child? She's not even here yet.
What followed can only be considered harassment from Social Services, the Hospital and the Midwifery Unit. As a first time mother it was the worst time in my life. I was treated as though I had no rights. It was worse than being the internally displaced person that I had been.
Social Services tried to make contact with me. Because I was perceived not to have responded quickly enough, I received a registered letter from a Hospital Midwife inviting me to a meeting with other professionals to discuss my views on 'FGM' and their concerns for my unborn daughter. I called back to say I wouldn't be attending and didn't hear any more from them.
I went into labour at 41 weeks and had an epidural anaesthetic. But because my labour didn't progress fast enough, and my daughter's heart rate was slowing down, I was given an episiotomy. I also suffered a 2nd degree perineal tear. And then I had a postpartum haemorrhage. I bled so much that I was told I needed a blood transfusion. But I didn't want one for personal reasons so refused it. I was then prescribed tablets instead.
Three days after my daughter was born when I was at my most vulnerable, weak, tired and disorientated from lack of sleep, blood loss and breast-feeding my daughter, a number of staff congregated in my room for a Discharge Planning Meeting and to have a 'chat about FGM'.
Discharge Planning Meeting. I can only describe what happened in the meeting as inhumane. My needs, which should've been their priority and apparent to any objective health or social care worker, were patently secondary to their need to interrogate me. They wanted to know what I thought about FGM and whether I intended 'mutilating' my daughter. I felt pressurised, humiliated and became distraught. I was told that I'd automatically been referred to Social Services because I'd undergone 'FGM'. And because I'd been aggressive to professionals.
Soon after I was discharged home (I was desperate to leave so that I could sleep and be supported by my family), a health worker called. She fortunately was pleasant and non-judgemental but ultimately was 'doing her job' by continuing with the questions about 'FGM'.
But my perineum wasn't healing so I had to return to the hospital for care. I think the stress that I was under contributed to this.
Are you and your daughter being monitored? I must, eventually, have convinced them that I had no intention of having my daughter cut because they backed-off and mostly left me alone. They however made sure that I knew they were still keeping an eye on us. And at my child's health clinic contacts e.g. for immunisations, I was regularly asked my if my views about 'FGM' had changed. But my views hadn't changed. I had never intended having my daughter cut. Their obsession with 'FGM' was the problem.
But my circumcised status ('Mother had FGM') is written into every page of my child's health record (Red Book). I am so angry about this. Now, people who do not need to know my private affairs merely have to glance at it to learn it, and probably make judgements about me. I feel this in particular when I attend my daughter's Nursery. Are they viewing me with suspicion, suspecting my motives towards this supposedly 'vulnerable' child?
Since my daughter was born, I moved between London Boroughs twice before settling where I now live. Each time, a Social Services representative made contact to tell me 'they'd been made aware' that I'd moved to their area. And that I must register with the health service so that my child could be monitored. So I am still being followed-up because of my 'FGM' status. And I know they also liaise with my child's nursery.
Even when I've kept her at home because she's sick, and I've told the nursery why, they still contact me, asking for reasons for her absence. I worry that she may be treated differently because they think I pose a danger to her and that she may need rescuing from me.
She will start school full-time in September where my status and her 'vulnerability' will also be documented. And she will remain 'at risk' until she's 18 years old. Social Services have told me they will monitor her until then.
What do you think about how you were treated? The thing that's upset and angered me most is the lack of support and understanding, even solidarity that these predominantly female professionals showed me, another woman. I expected more from them. But they were so uncaring. It was a dehumanising experience. They were not relating as individuals or professionals, just part of a system obsessed with 'FGM'. I became a victim because of them.
Looking back on it, I expect that my pregnancy occurred towards the beginning of the nationwide FGM awareness raising campaigns when professionals had specific training and were told of the supposed 'epidemic' here in the UK. And that they should be on the lookout for evidence of this hidden problem. So they were no doubt keen to identify 'victims' and children potentially 'at risk', or worried they might miss some. In their enthusiasm they didn't realise the damage they were doing.
I wasn't aware either, then, of the new proposed legislation, the Mandatory Reporting to the Police, the FGM Protection Orders, the Mandatory Recording and sharing of personalised NHS data. I learned quickly however. But in their zealous approach, they forgot our common humanity and treated me so insensitively – almost like a criminal. That I didn't act like a meek victim and challenged them probably made things harder for me. It probably confirmed for them that my child was a potential victim and needed keeping a close eye on.
How has it affected you? Now, although I'd love to have another child, I'm afraid to. How could I voluntarily put myself through this again? I'm sure other women feel as I do. It's so hard. It's a tragedy.
And I'd also love to take my daughter to see her family in Somalia/Africa but I fear the interrogation that I'd no doubt undergo at airports.
What do your friends and family think about what you've experienced? Those who know what I've been through are very supportive. Some of my friends who are the same age as me, are having or are planning to have children soon. But they don't intend disclosing that they've been circumcised to health professionals. And I can completely understand why. They want to protect themselves from these people and services. I really regret having disclosed my status. But I naively believed that I'd be dealt with sensitively and am still shocked and upset by what I was put through.
What do you think should happen? I think the FGM law has to go. It doesn't protect all children from being 'mutilated'. Boys who are circumcised are exempt, so children are not treated equally before the law.
And that same law literally treats 'particular' adult women as children. I was treated like I needed rescuing. My dignity and respect were compromised. The law allows for this to happen.
Mandatory reporting of under 18's to the Police is another big problem. They can do this without our consent. And they can centralise our data to NHS Digital, with or without our consent, because it's a requirement. These are violations of our rights to confidentiality. We are adults but are being treated like children. We should be asked if we consent to our data being shared. We're quite capable of saying Yes or No.
Incidentally, I know that not all Health Professionals are sharing this sensitive information. They worry that it may be shared with the Home Office for immigration tracing purposes. Information about this widespread practice is now beginning to emerge.
I remember when data centralisation was first proposed for patients diagnosed with HIV/AIDS. They were consulted, and argued against it. So it doesn't happen for them. But why weren't we asked? Why were we treated differently?
And if I, for example, wanted to be re-infibulated here, I couldn't be. Incidentally, I don't want to be. But it's nevertheless forbidden by the 1983 FGM Act. Yet, some women, and under 18's with their parents permission, can legally undergo genital surgery such as labiaplasty and more. That's racist, hypocritical and reflects a double standard.
It's also demeaning because it denies me, an adult, the right to consent to any non-medical genital surgery if I wanted it. Because it'd be interpreted as 'FGM'. All adults should be able to, but only some can. We are as capable as any other adult, but are treated as though we're not. Why are we treated so differently? It reflects a cultural bias that is morally indefensible.
I know that Wales is about to ban under 18's from having tongue, genital and nipples piercings. Even with parental consent. But it's nevertheless allowing 16-and 17-year-olds to vote in council elections. And would like them to be able to vote in general elections. Isn't that confusing and inconsistent?
And any parent as well as Muslims and Jews can have their son's circumcised here without question. But an African women can't have non-medical genital surgery – for themselves or for their daughters. It's illegal. Even if what they'd like their daughters to have would be less severe than what boys have.
And I really hate that women are told they are or are considered 'mutilated'. That to me is like being called a 'nigger' or a 'kaffir'. That terminology is so offensive, so demeaning, so insulting and condescending. My body is beautiful. I'm not and haven't ever been mutilated.
What about the suggestion that any form of genital cutting should be postponed until the person is 18 and able to give consent? I find that difficult. That, plus their human rights and health justifications are regularly cited as reasons for banning the practice everywhere. But it's inconsistent and contradictory. Some intersex children with atypical genitalia have surgery to make them look 'normal' and that's allowed. They don't consent. And boys being circumcised? Why is that favoured? The whole discussion is contradictory and divisive.
It's also important to note that different cultures alter girls' genitals differently. A variety of practices exist but all are labelled as one 'mutilating' whole beneath the umbrella term 'FGM'. Nor do all cultures alter children's genitalia. Some delay it 'til adulthood – to over 18's. The Kikuyu e.g. do it to consenting teenagers as part of their rite of passage.
Do you think that parental consent is being undermined? Should I ask my child what I can do for her? Let her choose her name? Her religion? Her culture? Have immunisations? Go to school? Have ear piercings? A pandora's box is being opened here. Of course parents have to make decisions on behalf of their children. And teach their children how to make choices.
Or should we be expected to defer some decisions important to us until the children are older? I'm torn about this. Should parents around the world not be able to alter their children's genitals in line with their cultures and religions? I'm not sure, but I'm coming down on the side of delaying all genital cuttings until the young people can decided for themselves, at 18 or over.
What about the religious freedom aspect e.g. the Dawoodi Bohra Muslim case in the US?There is a need to look at specific cultures and instances and what exactly they do before condemning them outright. As I understand it, their children undergo minor procedures that are not harmful.
And what about young boys being circumcised for religious reasons? I know that Iceland now wants male circumcision banned altogether. It's a difficult question.
Should harm be a determining factor? Yes, it needs to be considered. But what constitutes harm needs to be re-thought. We were brainwashed into believing because we came from East Africa, where they tell us, based on spurious evidence, that infibulation is endemic, we should expect all sorts of problems – physical, sexual and psychological. So they shame us through the anti-FGM campaigns. Many women internalise these negative messages and feel hurt and ashamed. What about that harm? Doesn't it matter?
But I became sceptical of the messages I was hearing because they didn't correspond with mine or my friends' experience or reality. So I educated myself and read about the variety of practices that exist and learnt differently. We've not been harmed. We are not mutilated. We are strong, beautiful women. And we are not ashamed.
What are your views on the law? I accept that we must abide by the laws of our adopted land. But shouldn't those laws be fair? And just? And be applied equally? And be open to challenge? The 2003 FGM Act is neither fair, equal or non-discriminatory towards migrants.
Assaulting children or adults is already illegal. But why can't we, for example, publicly discuss what actual harm befalls a child should they undergo minor genital procedures that would satisfy parents who are willing to modify their practices in ways that would still meet their perceived cultural and religious needs? A small incision or ritual nick to the girls external genitalia is unlikely to cause her harm. But procedures that would damage or could compromise sexual function or enjoyment or reproductive capacity would clearly violate their best interests.  Why can't this be discussed? Parents of circumcised boys are granted latitude. Why aren't parents of girls?
I, for example, fundamentally disagree with the British abortion law because I am against abortion for cultural reasons. But I choose not to challenge it despite that I have the right to invoke my ancient customs and look askance at any policy that promotes abortion regardless of the stage of growth of the foetus. And I have the right to teach my child that it's wrong to abort a child, don't I? Otherwise I don't know who I am.
What about overseas campaigns? Back home, where my family originally came from, people practiced female circumcision for cultural and religious reasons. Many still do because it remains important to them. But their minds are not closed. They, like most people, are open to being persuaded, provided they are listened to and their concerns treated sensitively.
But the current western drive to have all practices outlawed, everywhere, is not the way to go about this. Shouldn't that be something people need to be engaged in discussions about? Not have it forced down their throats?  Nor should politicians have to jump to the tune of, for example, the WHO, UN and DfID? I think they are causing us a lot of harm overseas.
But if we don't do as they want, they threaten to cut the Aid people have become dependent on. And some leaders are so corrupt or desperate for western recognition that they obey, and declare the practice illegal, so they can get their approval and money.
These campaigns are so damaging – here and overseas. We saw on the recent BBC Newsnight programme how our girls are being hurled into care homes. Their mothers prepped for psychiatric wards. And there's the recent Bristol court case where the Police and the anti-FGM charity collaborated, unprofessionally, to bring a father to trial. Fortunately he was not found guilty. But think of the suffering this family and their community went through. The state is playing Russian roulette with our lives.
That's why I'm speaking out. I'm doing it for my little girl and her future.
This interview has been condensed and edited for clarity.

---
Offers of relevant material for publication (unpaid) will be considered with interest.
Articles: Grouped by Tag
Recent Tweets by @ShiftingSandFGC
Get notified of new Posts